IGOTW: Choosing A Savings Account [Infographic]
This weeks Infographic Of The Week comes from BankRate.  It provides a few good tips to help you choose the right savings account.
Choosing a savings account can be a big deal. If you think all savings accounts are the same then you have a lot to learn. There are interest rates and minimums. Choosing between Certificate of Deposits(CDs), Money Market, and traditional savings accounts. Also whether or not to try an online account or head on over to your local bank to open up an account. Take into account the information contained within this infographic and tell us what you think. We'd love to receive your input.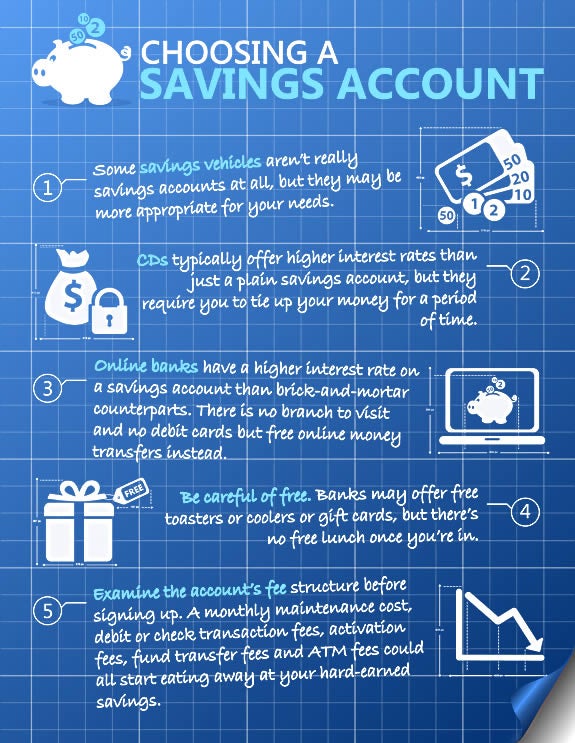 What Next?
Bankrate.com offers a lot of services to help with your personal finances. Be sure to check them out.